ARTS ON TERRY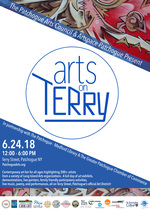 June 24, 2018
12-6pm
Patchogue, NY
---
SU CASA - Final Exhibition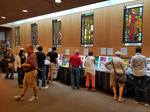 Reception: Thursday, May 31, 2018
@Queens Center for Gay Seniors
---
WSOAE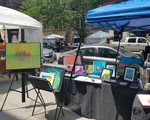 WASHINGTON SQUARE OUTDOOR ART EXHIBIT
May 27- 29, June 1-2
---
Open Studio Event + Gallery Exhibition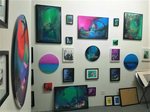 Join us May 19 & 20, 2018
@STUDIO 34
34-01 38th Ave 4th Fl, Studio 409
LIC, NY 11101
---
LIC ARTS OPEN Group Show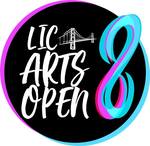 LIC Arts Open Launch Party and reception: May 16th from 7-10PM
Plaxall Gallery

---
SOLO SHOW - "FALSE AWAKENINGS"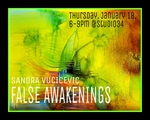 SOLO Exhibition "False Awakenings"
January 18 - February 24, 2018
at Studio 34 Gallery
34-01 38th Ave, 4th Floor, LIC, NY 11101

The show includes my recent paintings and mixed media which explore my visions of the Unknown through color and gesture.

OPENING RECEPTION: Thursday, January 18, 6-9pm
The evening will be complemented with wine, snacks, and live music (bossa nova) by D.A Sempre.

The event is free and open to public.
---
FALL SALON SHOW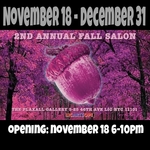 Pleased to have my art in LIC Arts Open Fall Salon Show from Nov 18 - Dec 31, at the Plaxall Gallery in LIC. Join us at the reception: Saturday, November 18 from 6-10pm, 5-25 46th Ave Long Island City 11101.
---
Van Der Plas Gallery - ALL ART+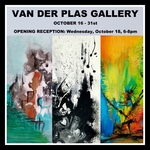 My recent works on paper are included in All Art+ Group Show at Van der Plas Gallery, 156 Orchard Street, New York, NY 10002. The show will run from October 16th to October 31st, 2017.

Opening Reception: Wednesday, October 18th, 6-8 p.m.
Closing Reception/Costume Party: October 31st, 4-6 p.m.
---
Small Art Show vol.3 - Art for Happiness - Japan and New YORK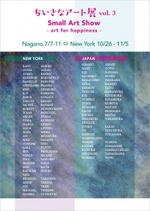 The 3rd Small Art Show by artists in New York and Japan. Please enjoy variety of art works in the small handmade frame.
*Part of the sales will be donated to Kumamoto and Fukushima for disaster of Earthquake.

- Gallery Shoshinkan, Nagano, Japan
July 7th - July 11th, 2017, 10:00am - 6:00pm.
Reception Sat., July 8th,
2:00pm - Live Performance "Small Eagle Man" by Shimon Kato


- Studio 34 Gallery, New York
34-01 38th Ave, 4th Fl, LIC, NY 11101
Oct. 26th – 29th & Nov 4th -5th, 2017
Reception: Thurs, Oct.26th, 5pm – 8pm
7:00pm Live Carving by Takashio




---
Open Studio Event and Exhibition at Studio 34, May 2017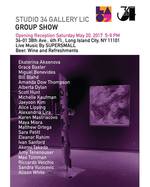 Studio 34 Group Exhibition featuring works of 22 artists + LIVE MUSIC by Supersmall. Saturday, May 20th, 5-9pm at 34-01 38th Ave, 4th Floor in LIC. The event is part of LIC Arts Open - a festival of artist studios, exhibitions and performances which takes place in Queens each year!